Introduction
Moving to a new city is always a challenging task, but when you have a family to consider, the decision becomes even more critical. South Bay, a sun-drenched slice of California, boasts some of the most family-friendly neighborhoods in the country. But with such a variety of communities, how do you choose the right one for your family? Let's dive into the aspects that make a neighborhood perfect for families and discover the top picks in The South Bay.
What to Look for in a Family-Friendly Neighborhood
Safety Comes First:
The cornerstone of any great family neighborhood is unquestionably safety. Moving into a new area, one of the first things parents want to ensure is the security of their loved ones. A safe neighborhood isn't just about low crime rates; it's about the presence of friendly neighbors who watch out for each other, well-lit streets, and active neighborhood watches. In the South Bay, many areas pride themselves on these very attributes, creating environments where kids can freely ride their bikes, neighbors greet each other by name, and community meetings actively discuss local safety measures. Areas like Manhattan Beach and Torrance have consistently been lauded for their emphasis on community safety, ensuring peace of mind for every resident.
Schools: Foundation for the Future
Education forms the backbone of a child's future, making school quality paramount in the decision-making process for many families. But it's not just about test scores; it's about environments that foster holistic growth. The Manhattan Beach Unified School District and Palos Verdes Peninsula Unified School District are sterling examples of this, offering not only strong academic programs but also a plethora of extracurriculars, from arts to athletics. These districts emphasize community engagement, diverse learning opportunities, and environments that nurture both the intellect and character of their students.
Recreational Spaces: For Play and Relaxation
South Bay's charm lies in its blend of coastal beauty and green spaces. From the beachside promenades of Hermosa Beach to the verdant parks in Torrance, families have a wealth of options for play, picnics, or simply soaking in the sun. These spaces aren't just recreational spots; they're venues for community events, children's sports, and weekend farmer's markets, becoming integral parts of the neighborhood fabric.
Community Spirit:
It takes a village to raise a child, and this couldn't be truer when selecting the right neighborhood. A vibrant community spirit can be a game-changer. It's about more than just living side by side; it's about forging connections, celebrating local festivals, participating in block parties, and supporting each other in times of need. The City of Torrance, for instance, embodies this spirit with its regular community events, workshops, and outreach programs. It's this essence of togetherness that can transform a residence into a forever home.
The Best Neighborhoods in the South Bay for Families
Manhattan Beach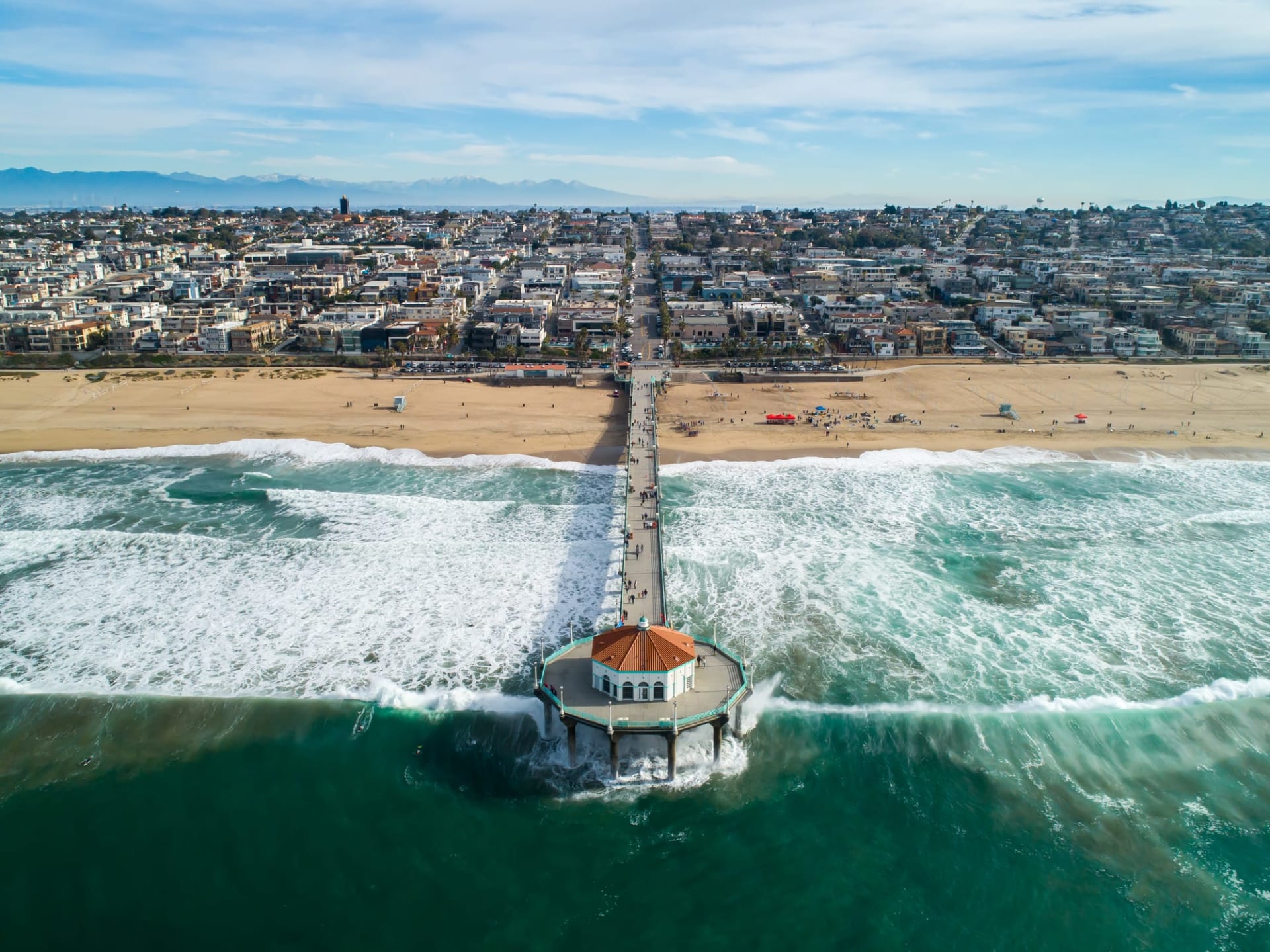 Overview:
Tucked away in the heart of South Bay, Manhattan Beach boasts pristine sandy shores, a signature pier, and an upscale local culture. This town elegantly weaves its beachfront charm with a dynamic city vibe, offering families relaxation and activity. Its tree-lined streets are home to historic residences and modern architecture, highlighting the community's rich history and forward-thinking outlook.
Pros:
Cons:
Hermosa Beach
Overview:
Vivacious and sun-soaked, Hermosa Beach embodies the quintessential California beach lifestyle. It's a hub for outdoor enthusiasts with its oceanfront promenade, volleyball courts, and surf-ready waves. Known for its energetic festivals and beach concerts, Hermosa also has a burgeoning arts scene, blending recreation with culture.
Pros:
Beachside living with a host of water activities.

Regular community events foster a tight-knit environment.

Plenty of parks, including those highlighted by

Hermosa Beach City

.
Cons:
Redondo Beach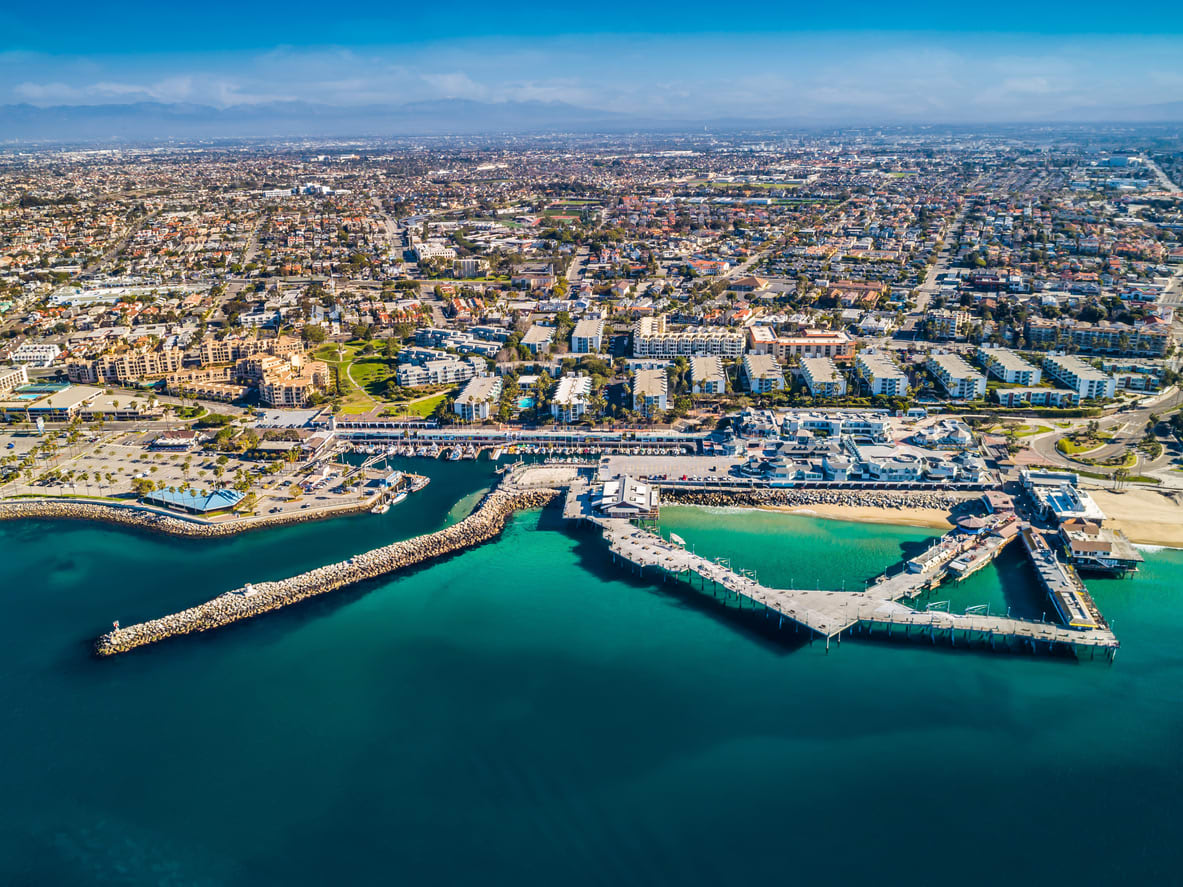 Overview:
A gem of the South Bay, Redondo Beach offers a rich tapestry of experiences beyond its scenic coastline. The iconic Redondo Pier boasts a diverse range of eateries and shops, reflecting the area's diverse culture. Here, families relish the serene residential ambiances alongside bustling commercial zones.
Pros:
An array of housing options from beachside condos to family homes.

A thriving business community, as supported by the

Redondo Beach Chamber of Commerce

.

Excellent recreational facilities, from beaches to parks.
Cons:
Palos Verdes Estates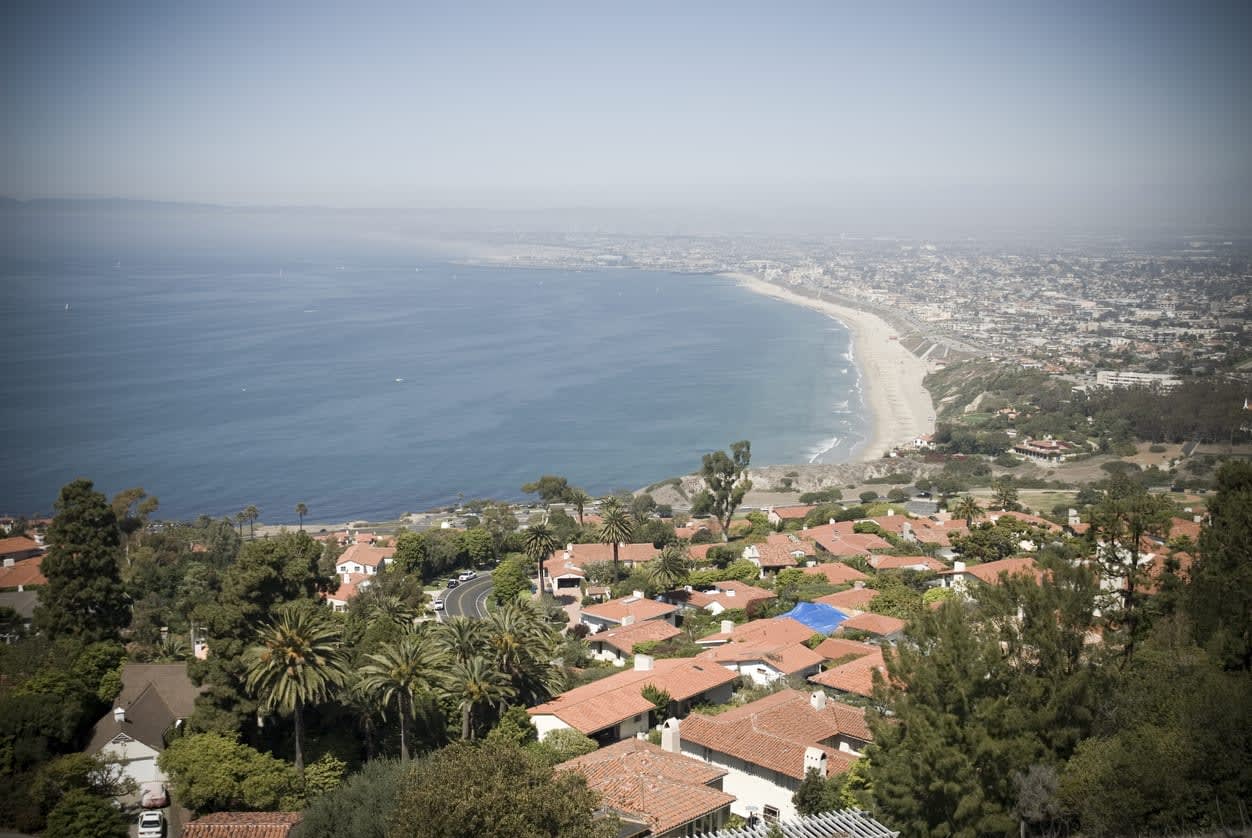 Overview:
Atop the Palos Verdes Peninsula, Palos Verdes Estates stands as a serene, luxurious sanctuary. With winding cliffside roads, residents enjoy breathtaking views of the Pacific Ocean and Catalina Island. Known for its exclusive estates amidst lush landscapes, this neighborhood promises luxury with a connection to nature.
Pros:
Cons:
El Segundo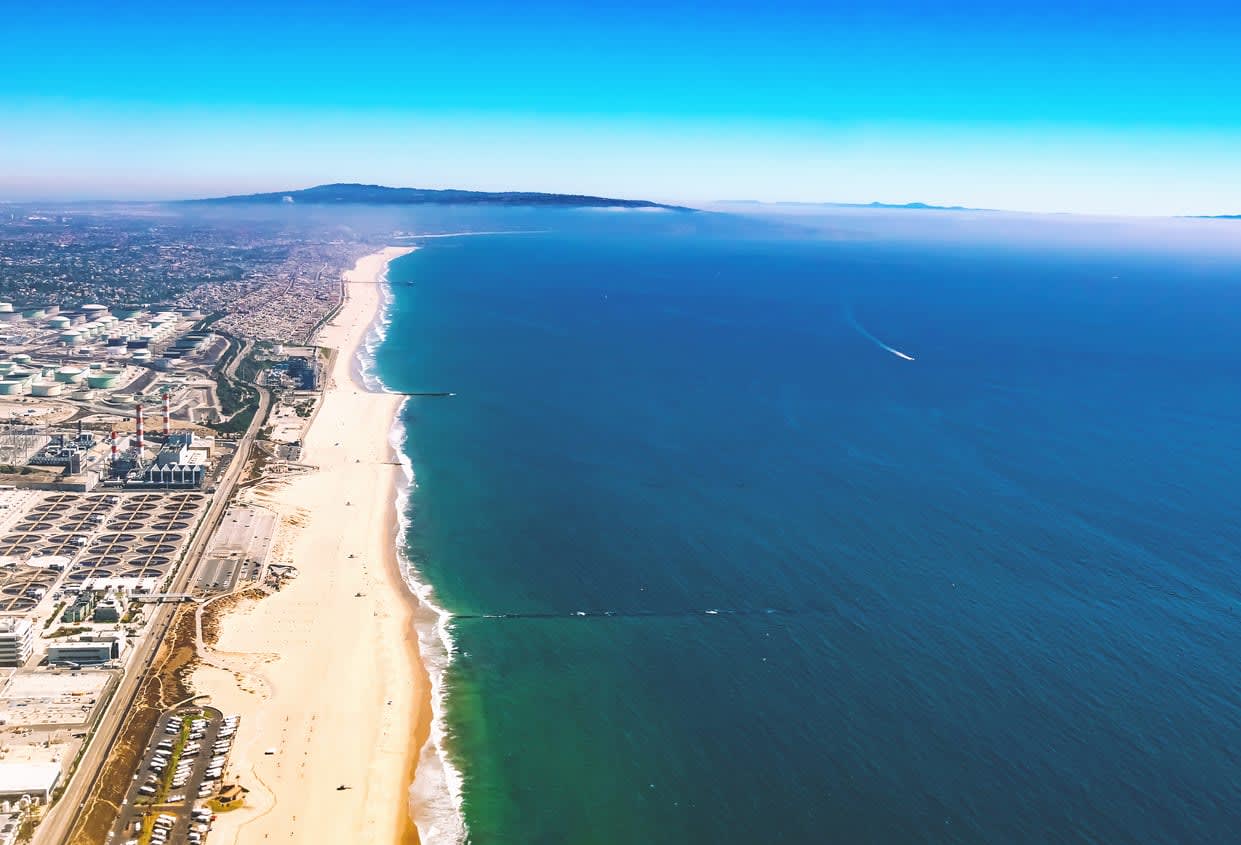 Overview:
Balancing business with leisure, El Segundo has more to offer than one might think. Behind its industrial demeanor lies a community with a rich aerospace heritage. The town's historic downtown area is bursting with artisanal cafes, boutique shops, and family-run ventures, underlining its close-knit spirit. The area's parks and recreational spaces offer families a peaceful respite from their daily hustle.
Pros:
Growing business sector, providing local employment opportunities.

Family-oriented with recreational parks and community events.

Proximity to LAX without the overwhelming noise.
Cons:
Conclusion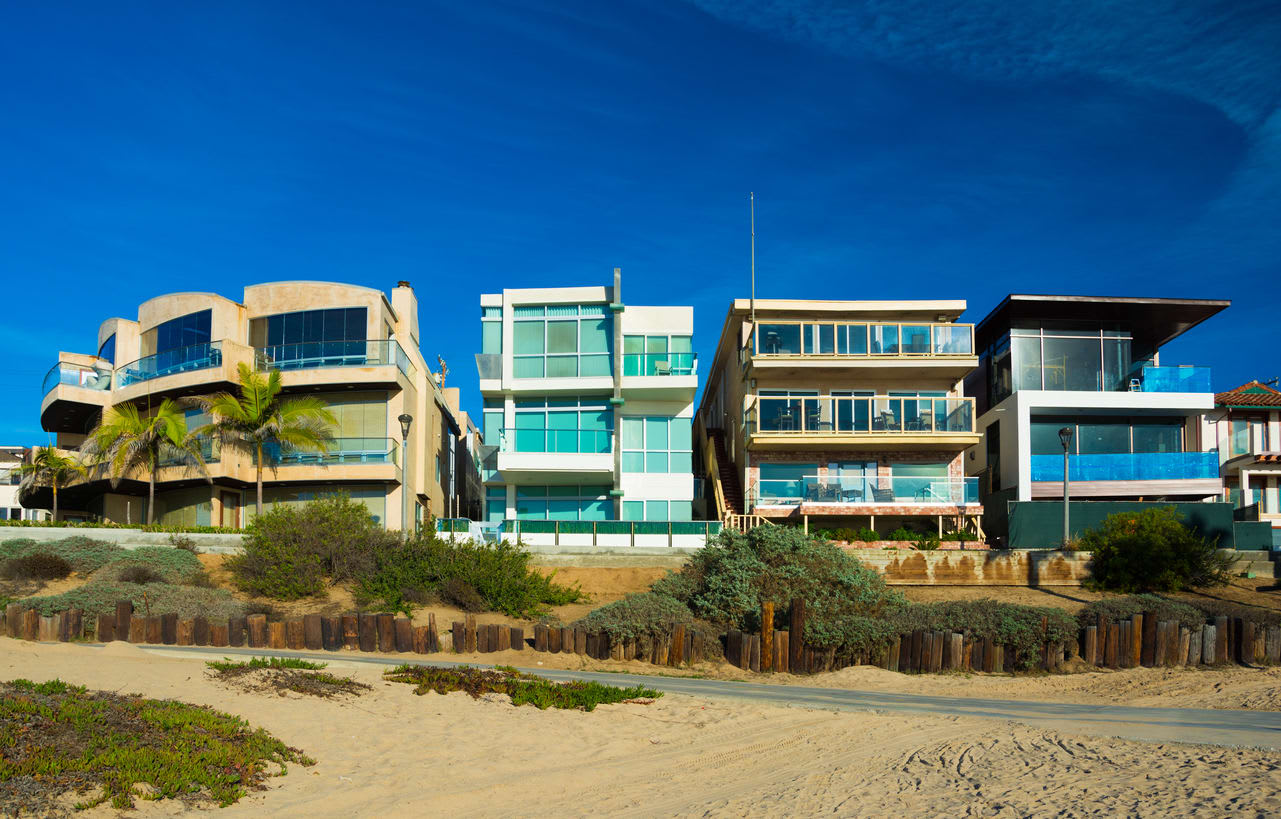 South Bay is truly a mosaic of delightful neighborhoods, each offering a unique flavor and set of amenities. As families scout for their next home, the charm of the beaches combined with community warmth makes the South Bay an ideal choice. Dive deeper, explore, and you'll surely find a community here that feels like home. Happy house hunting!